Adjustable Roof Rake Kit
Regular price
Sale price
$49.99
Unit price
per
Sale
Sold out
Extension Pole & Extendable Roof Rake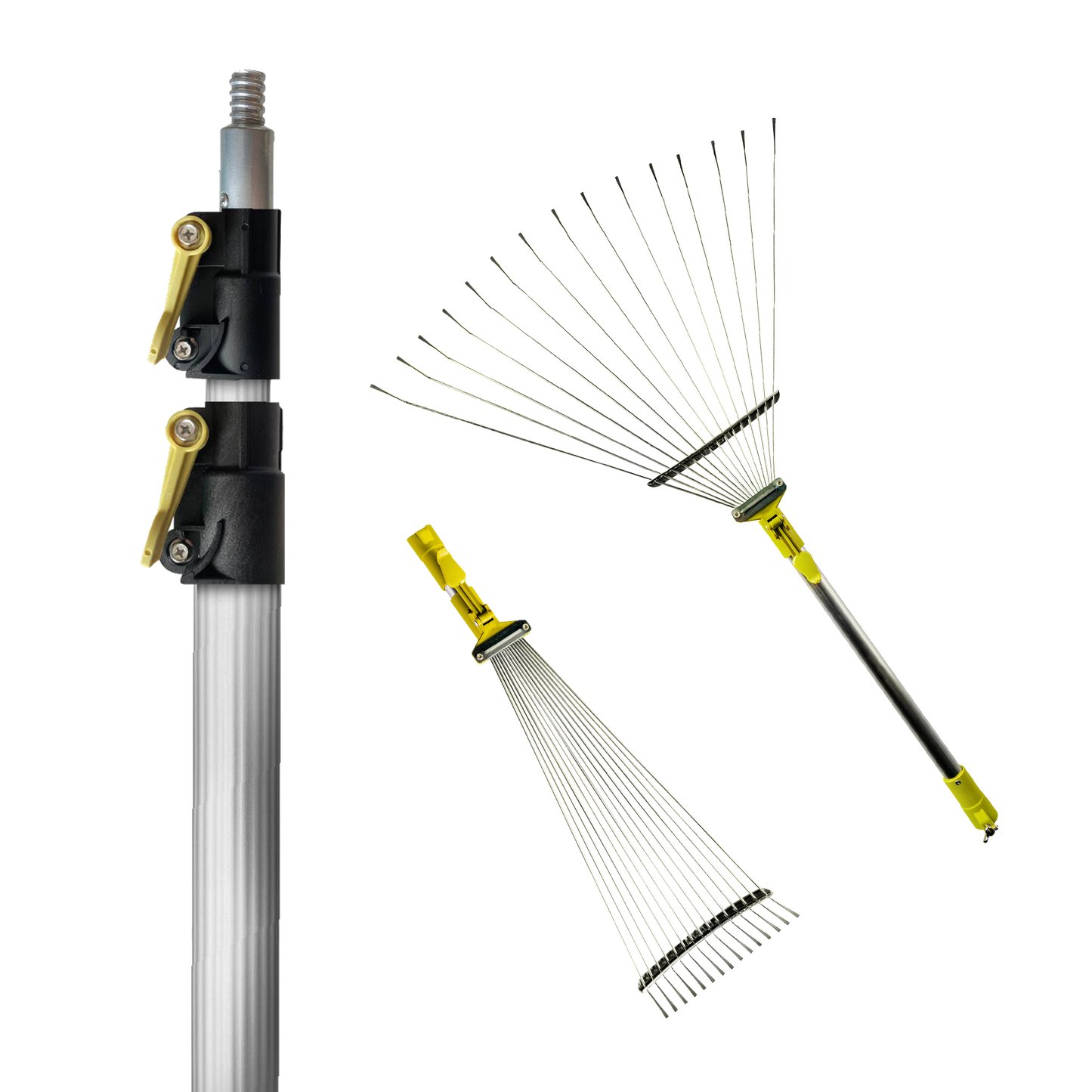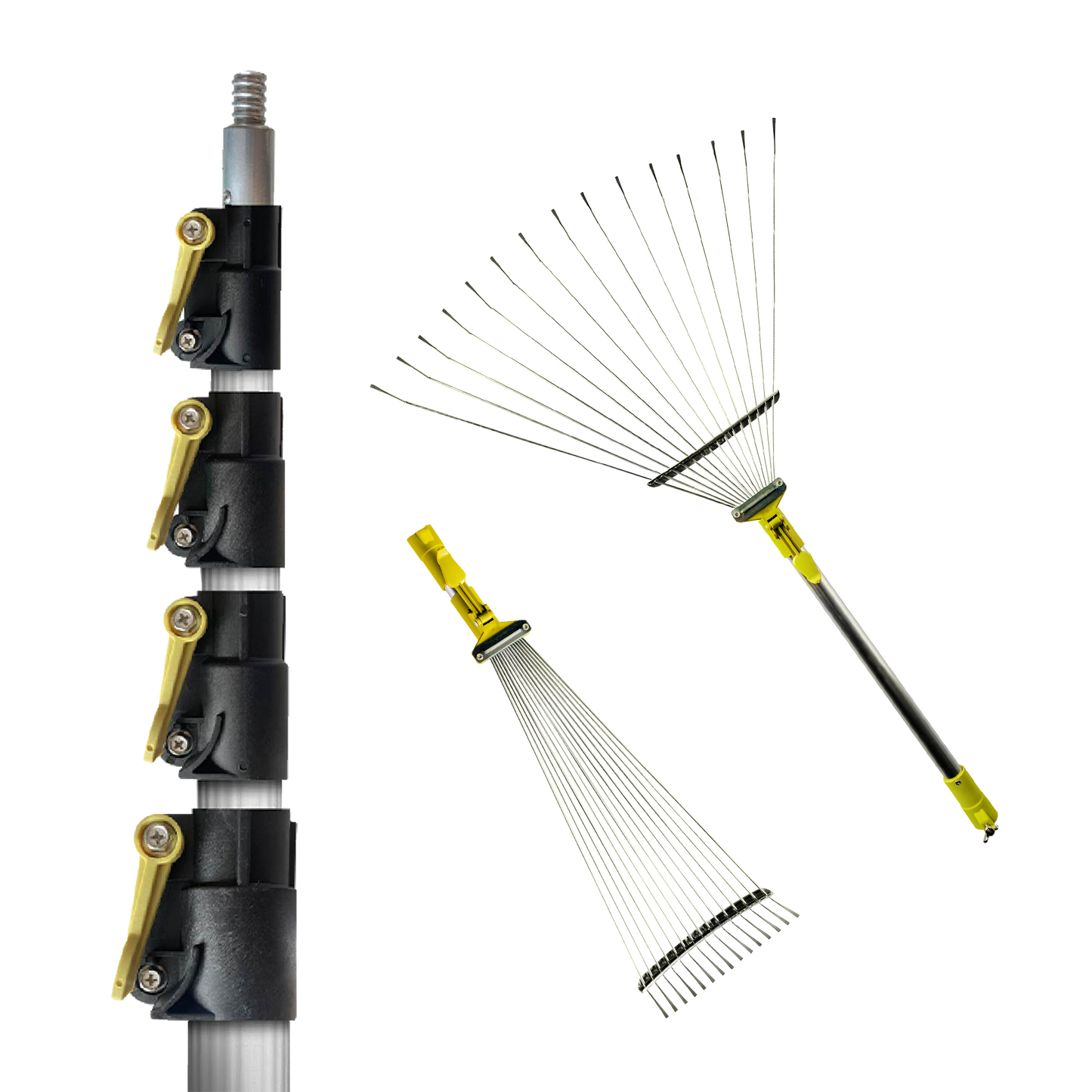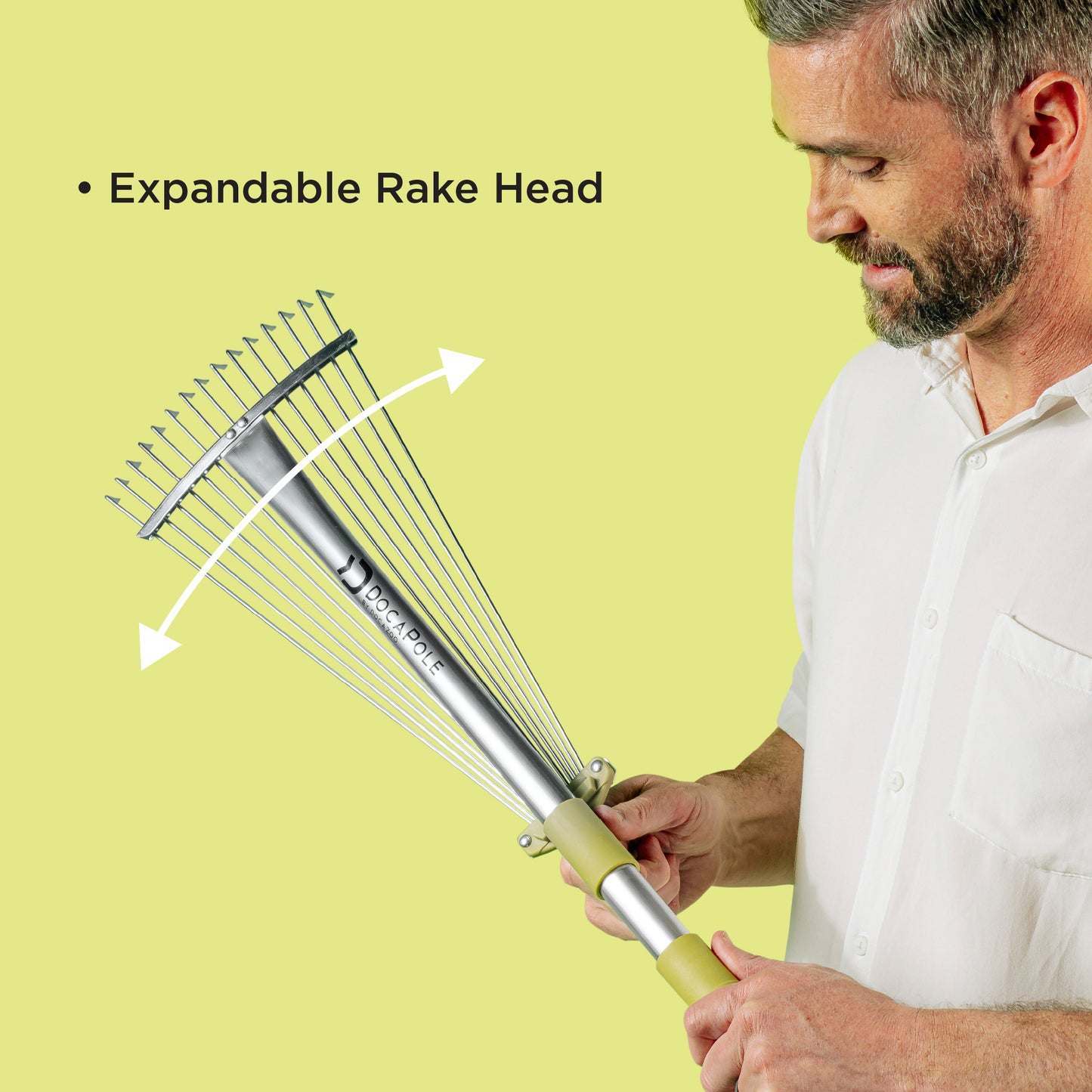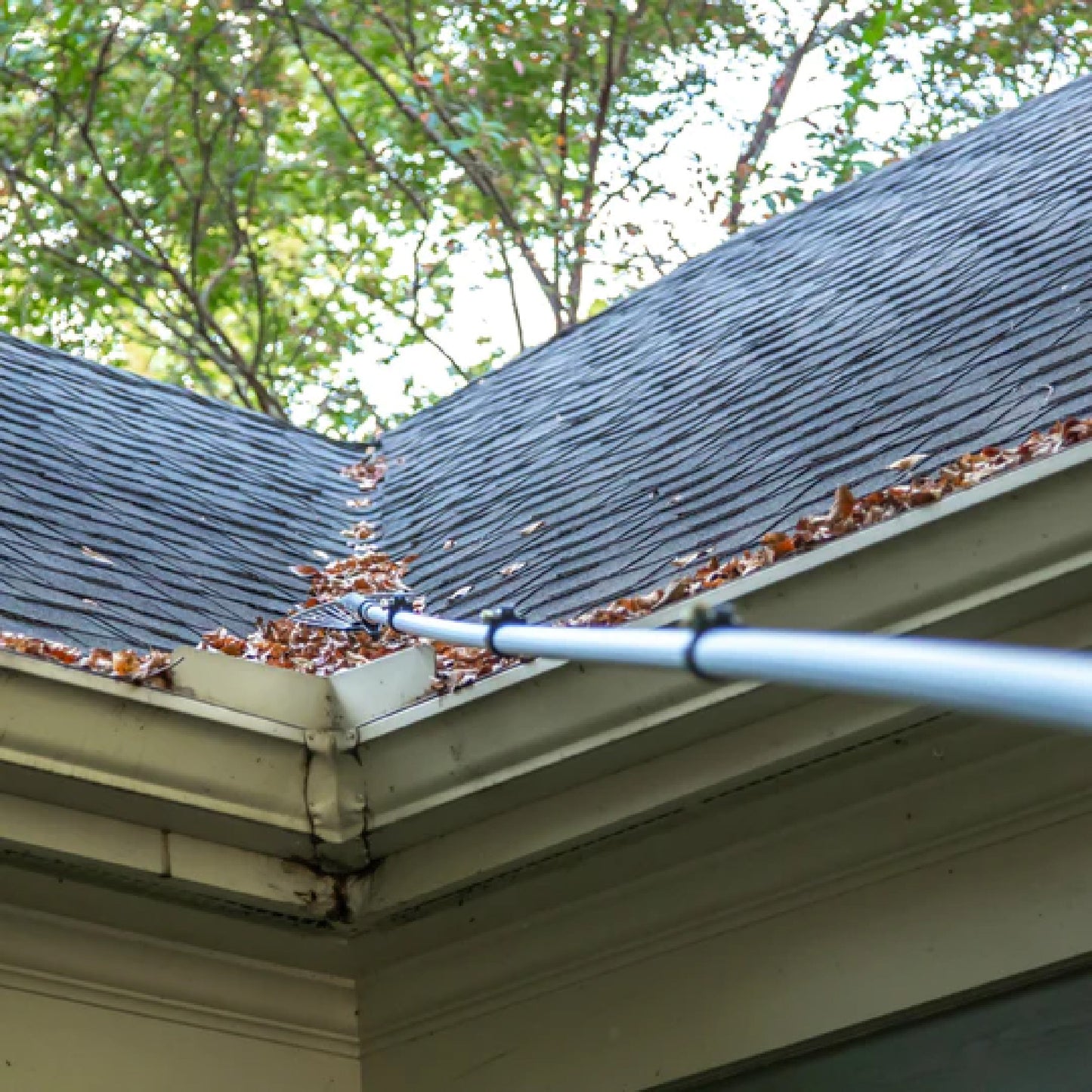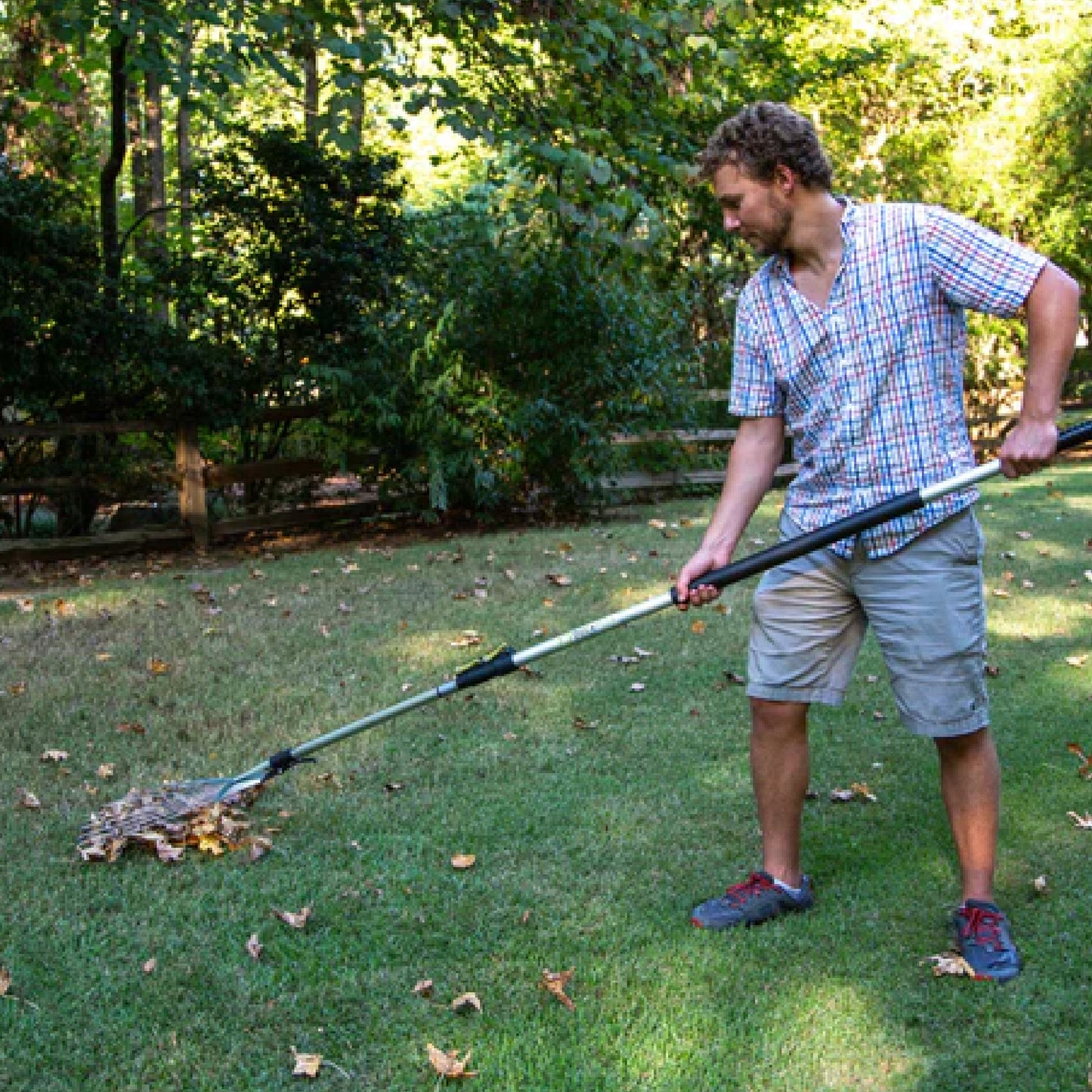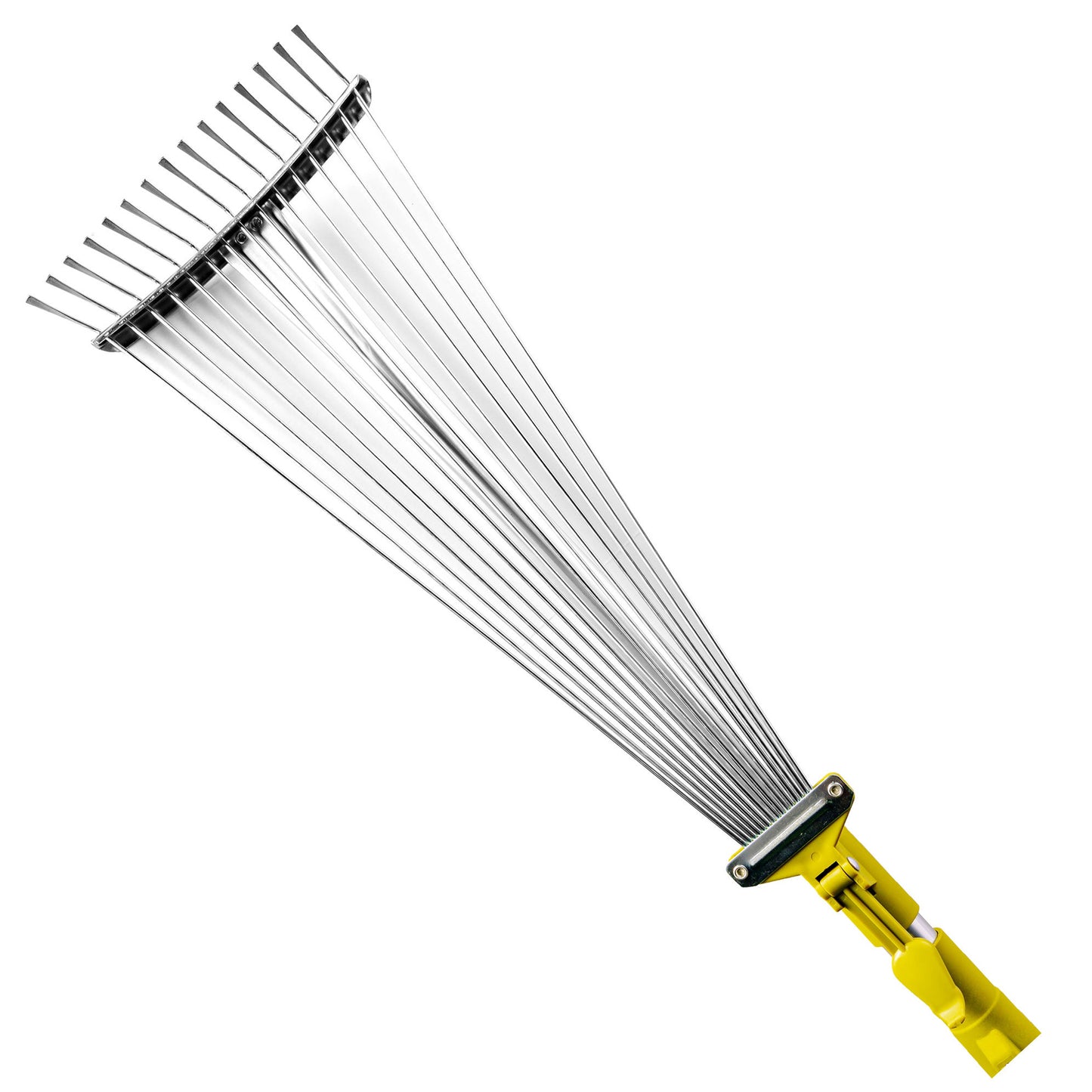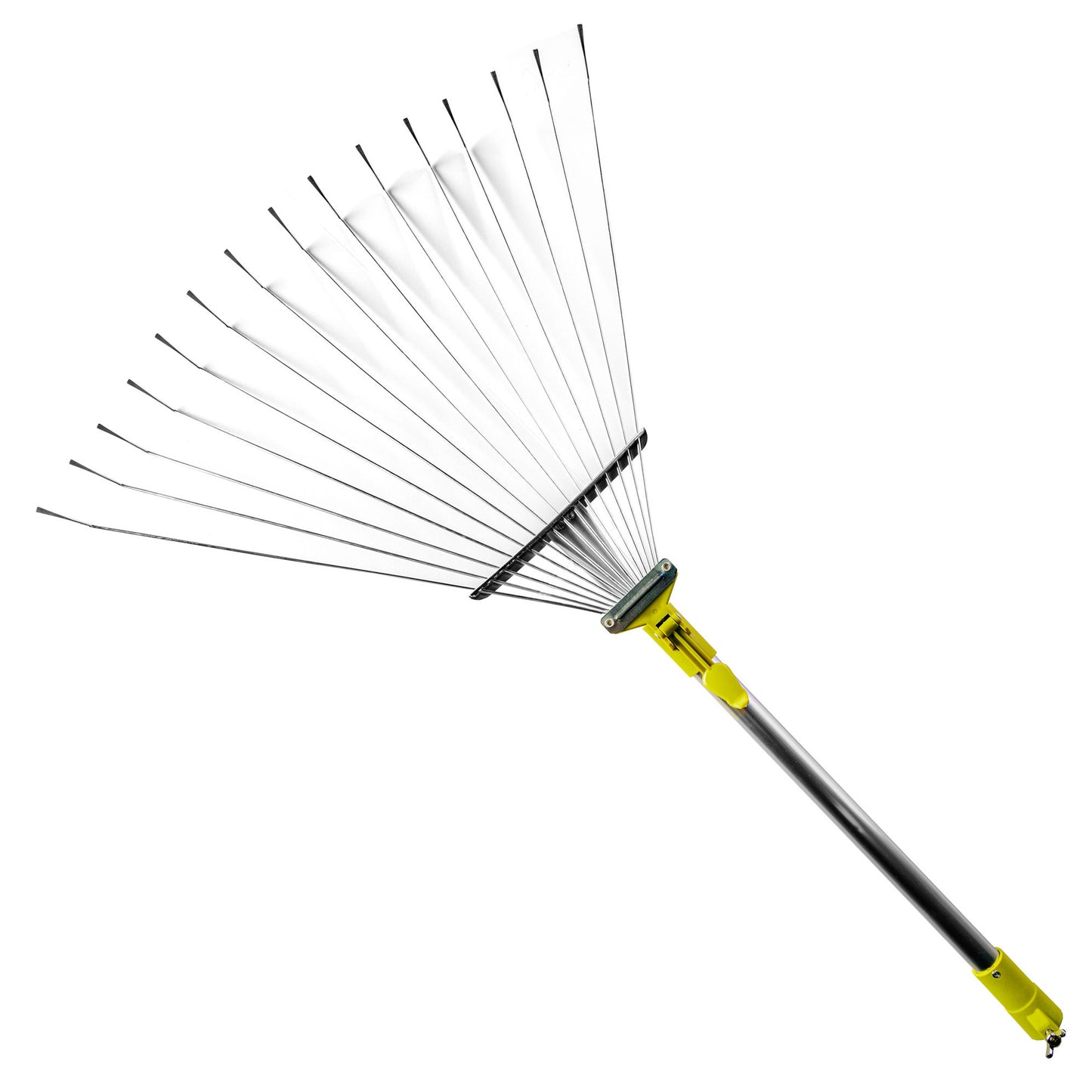 Customer Reviews
Total 5 star reviews: 7
Total 4 star reviews: 2
Total 3 star reviews: 0
Total 2 star reviews: 2
Total 1 star reviews: 0
Very versatile and lightweight

I like the product. The reach is useful but I had a lot of moss growing on my roof and couldn't get it as clean as I'd hoped. I look forward to using some of the other attachments once they are available again.

Excellent Product That Does a Good Job with the Trade-off of Weight vs. Rigidity

With a pole as long as these get, it's tough to find the right balance between weight and rigidity. It's no good if the pole flops around like a noodle when it's fully extended, but also bad if it's so heavy you can't manage it. The Doca pole does a good job balancing this tradeoff, although it is still a bit heavy and a bit flimsy at the full 30 feet. But it's 30 feet! It reaches the leaves at the top of the valleys on my very steeply pitched cedar shake roof, which would otherwise require a roofer with a blower to clean out. Much cheaper, much more convenient - and much safer for everyone involved! The tines on the rake are stiff enough to dig into a wet leaf pack and pull it down. It may take a couple of passes to get it all, but it works.

Steve in Delaware

Just what I needed to clean valleys on my roof without having to go onto roof.

good idea - design issues make it hard to work with

a couple of problems - all related to design:

1 - locking mechanism is not well designed. I had to make multiple adjustments to get all of the locks at the correct point where they were locked securely when closed and slide freely when opened.

2 - weight of the pole. it seems light, but when fully extended there is a lot of swing weight to control.

3 - flexibility. Aluminum is not stiff enough. when fully extended it is a heavy noodle

4 - connection between the brush and the angle adapter could not be made simultaneously tight and straight. To make the connection tight, the brush was angled.

I am sure it would be much more expensive, but a graphite pole would be good option to have. The locks should be simple to fix - many good designs are available in the market.

Excellent

Reaches where I need it to go.
Reviews Loaded
Reviews Added
turn to-do's into all-done's
Product Details
Every roof catches debris that makes your home look less appealing and can damage your shingles. The DocaPole Adjustable Roof-and-Garden Rake kit easily removes leaves, sticks, and debris off roofs without requiring a ladder. The width is adjustable for tighter areas or wider debris and also doubles as a standard garden rake.
Specs
DocaPole included (excluding Attachment Only option)
Width: 7.5" – 20" (fully extended)
Easy Flip Lever
Locking Thumb Screw
100% DocaPole Guarantee
Product Features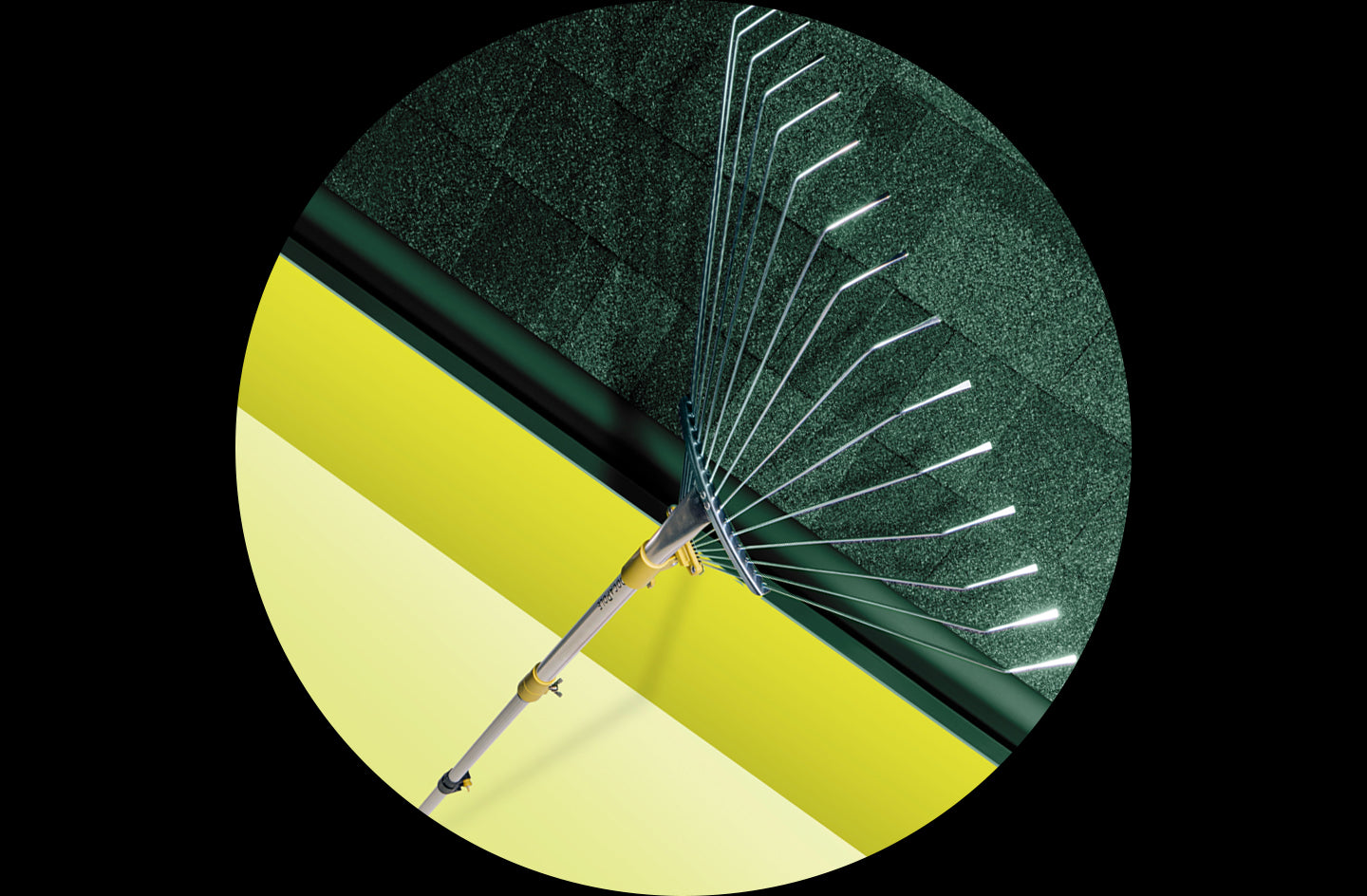 The rake head expands from a fan width of 7.5" to 20", enabling easy rake adjustment depending on the job. The narrower width is ideal for cleaning roof valleys or raking tight areas, while the expanded width is ideal for flat roof sections and general yard raking.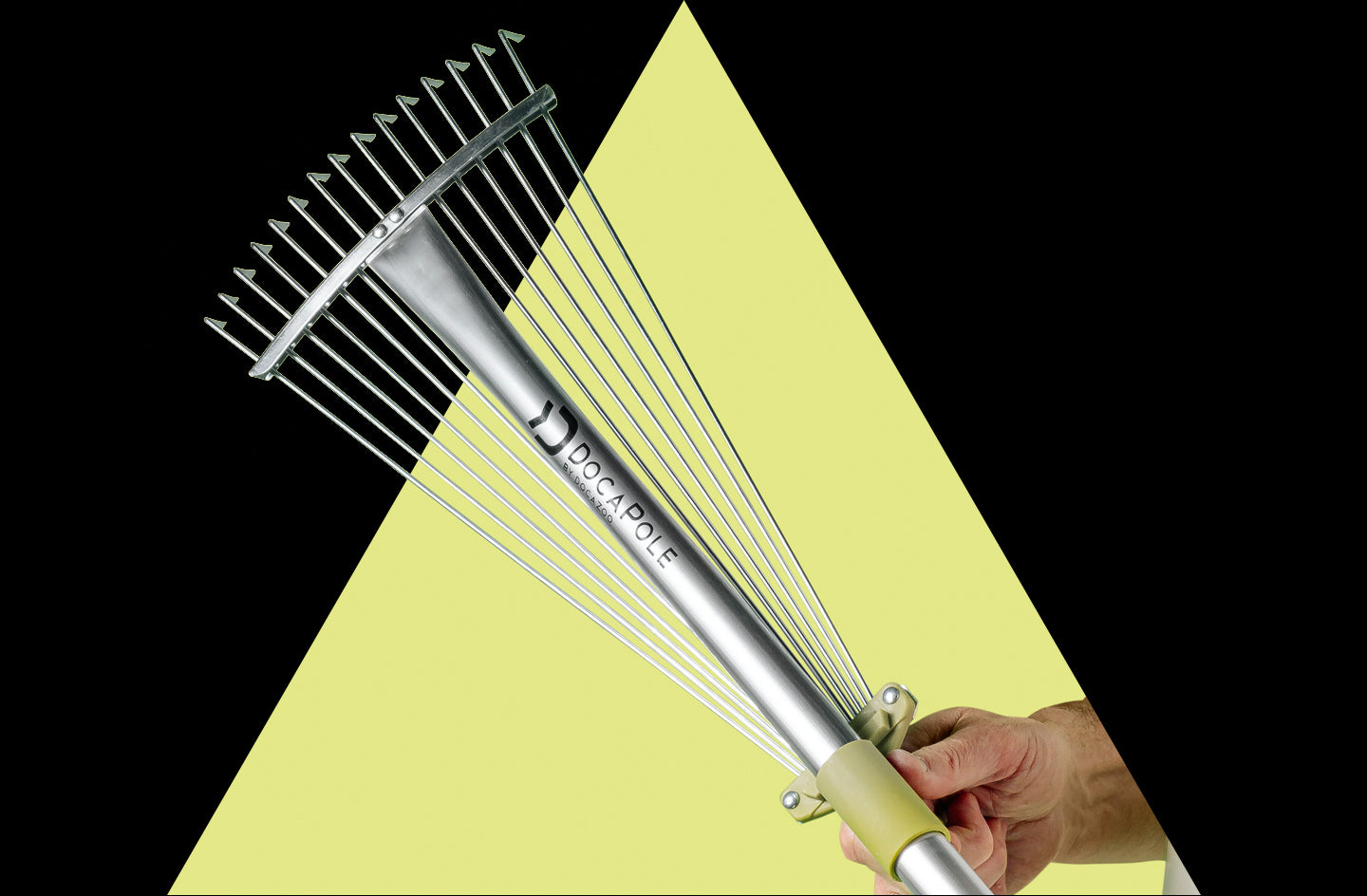 The collapsible rake head and the retractable DocaPole Extension Pole make for easy storage. At only 7.5" inches wide, the rake head can easily be stored on a shelf or in a corner. At 7', the retracted extension pole + rake stores easily in a closet, corner, or truck bed.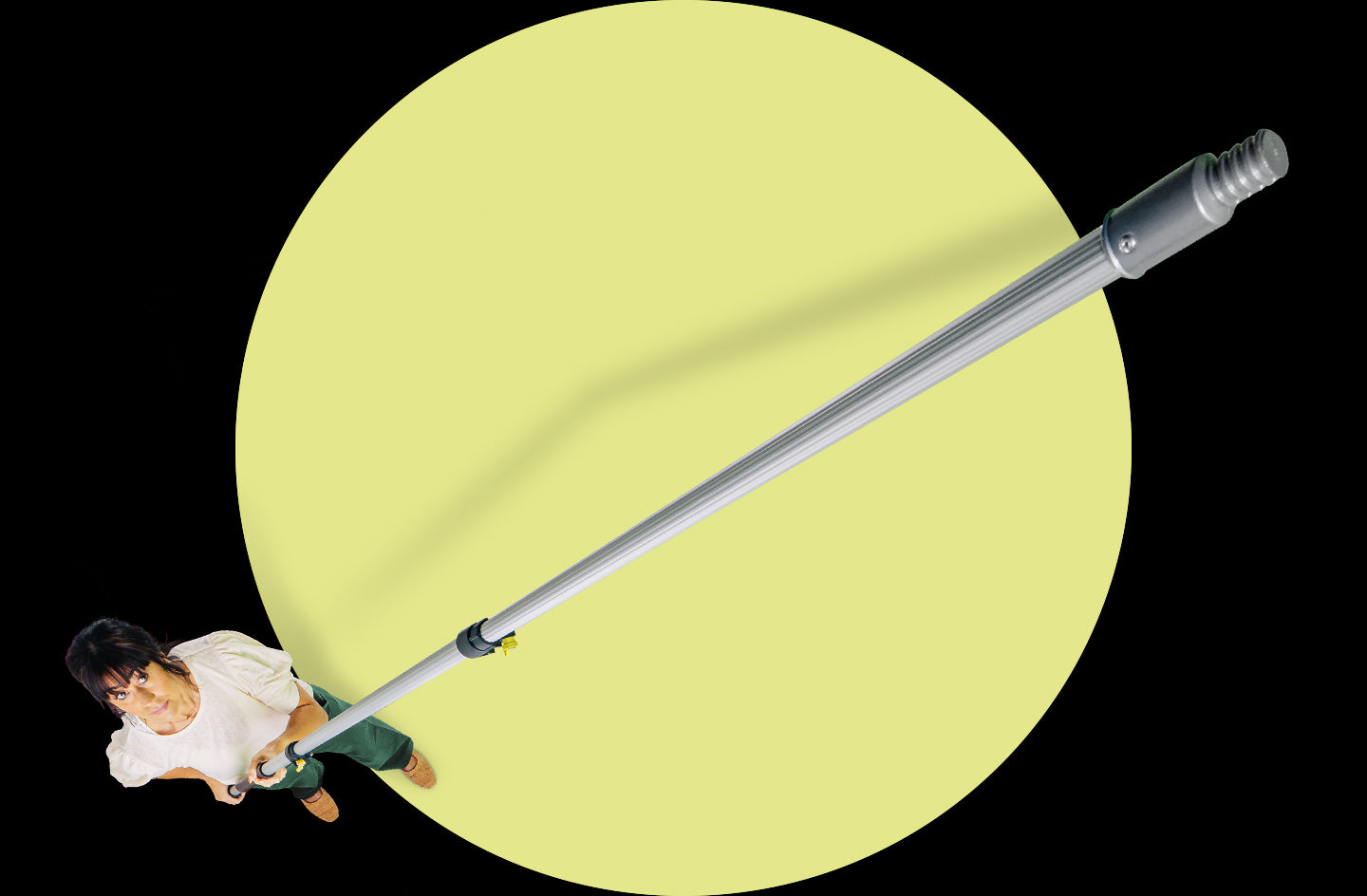 Our aluminum extension pole features a metal universal threaded tip for use with job-specific attachments. Extend your pole to reach and retract for storage. The DocaPole was rigorously tested for safety and rigidity at full extension.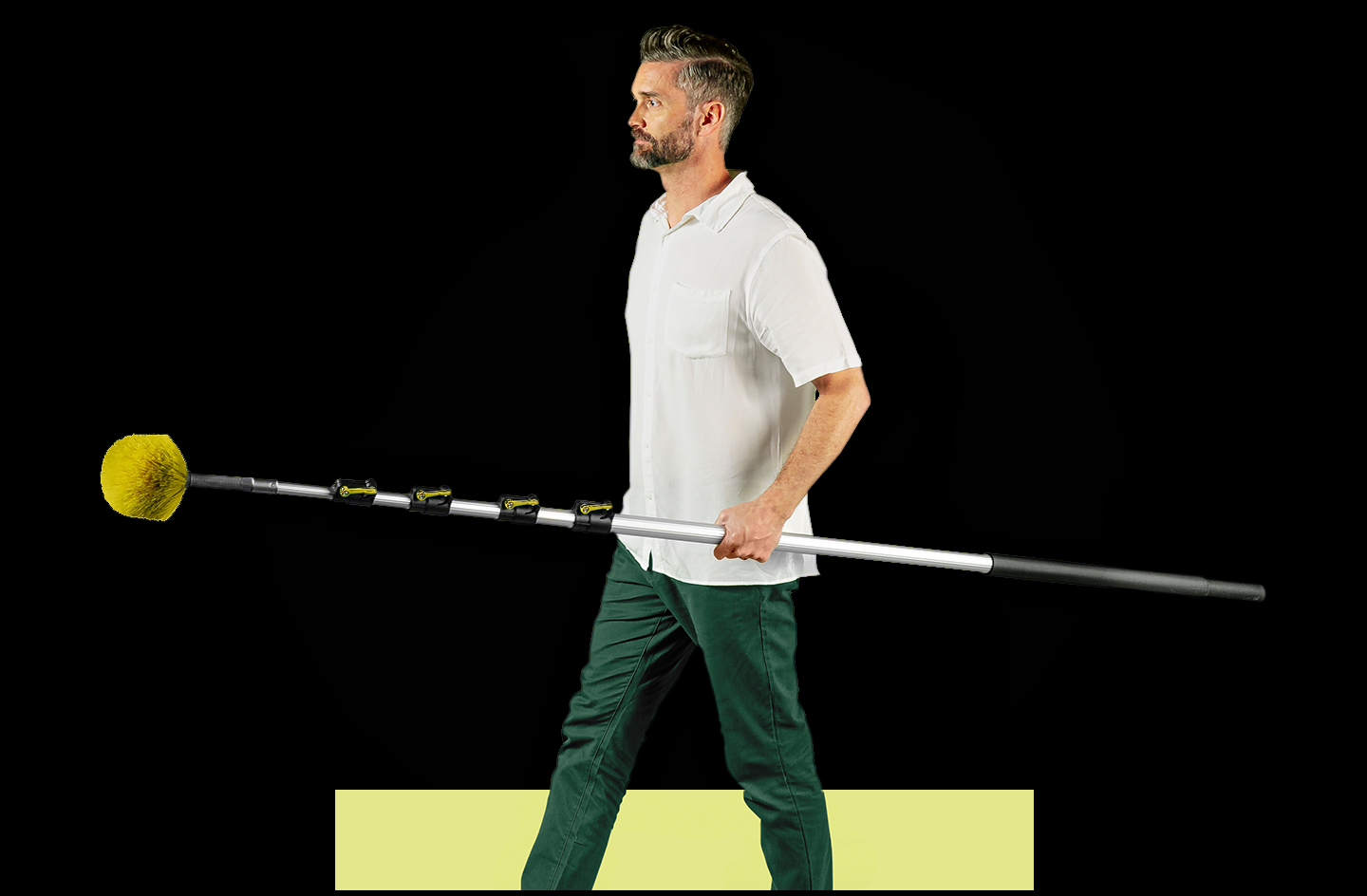 4
100% DocaPole Guarantee
At DocaPole, we stand by all our extension poles and attachments as the best on the market. We have a 100% guarantee and offer easy-to-access phone support and customer service to all our customers.