"I had these awful tiny spider nests in the eaves of my house. The scrub head is stiff and removed the sticky nests. I am 5'1 and could reach all up around the house with ease! I love that it has several dusting heads and will absolutely use this to clean my fan blades."
Goodbye, ladders. Hello, clean.
Product Features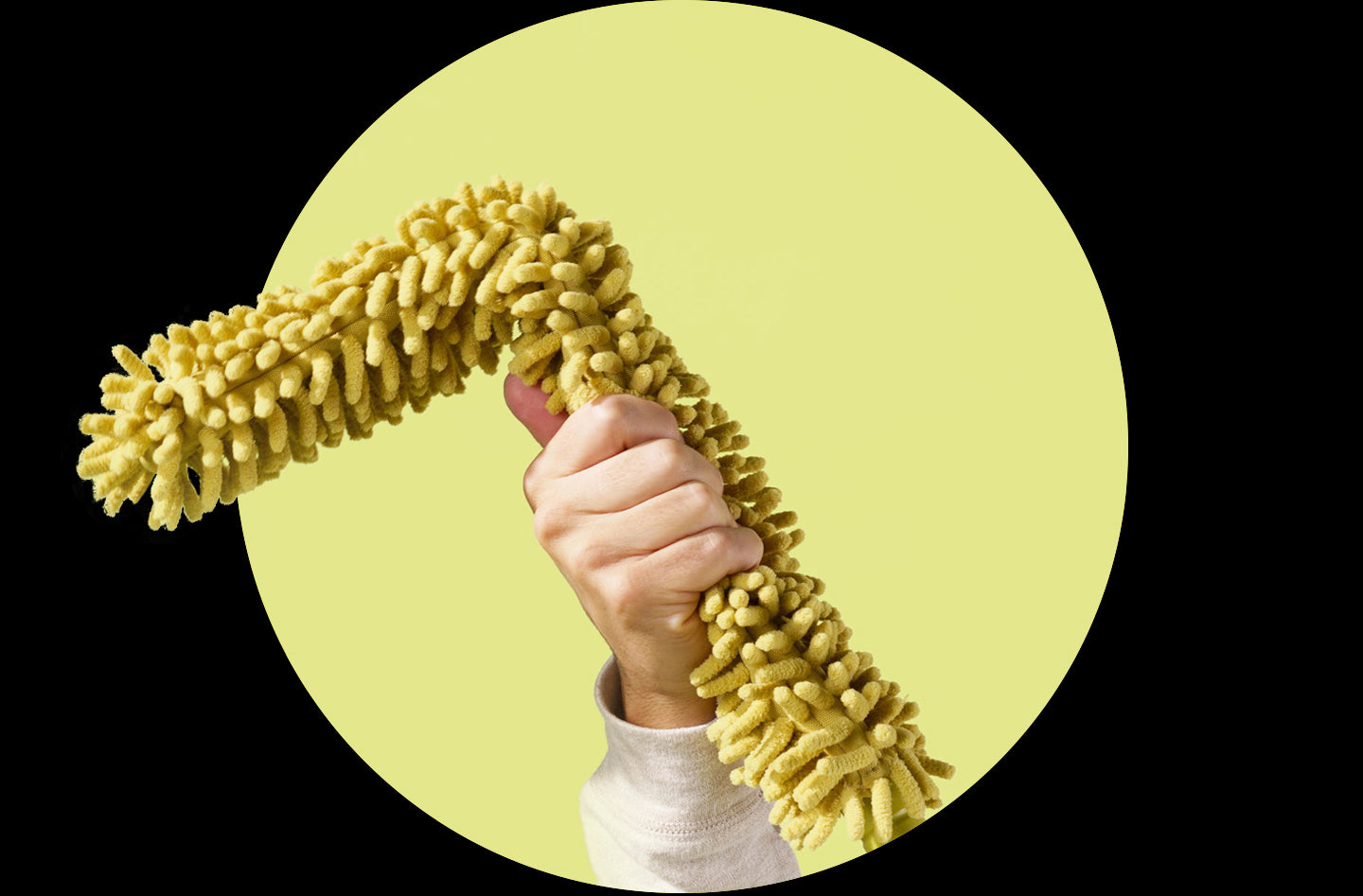 By customizing the shape of the tool, the flex-and-stay microfiber chenille duster can reach around corners, around light fixtures and holders, on top of ceiling fan blades, in between chandelier lights, and every dusty nook.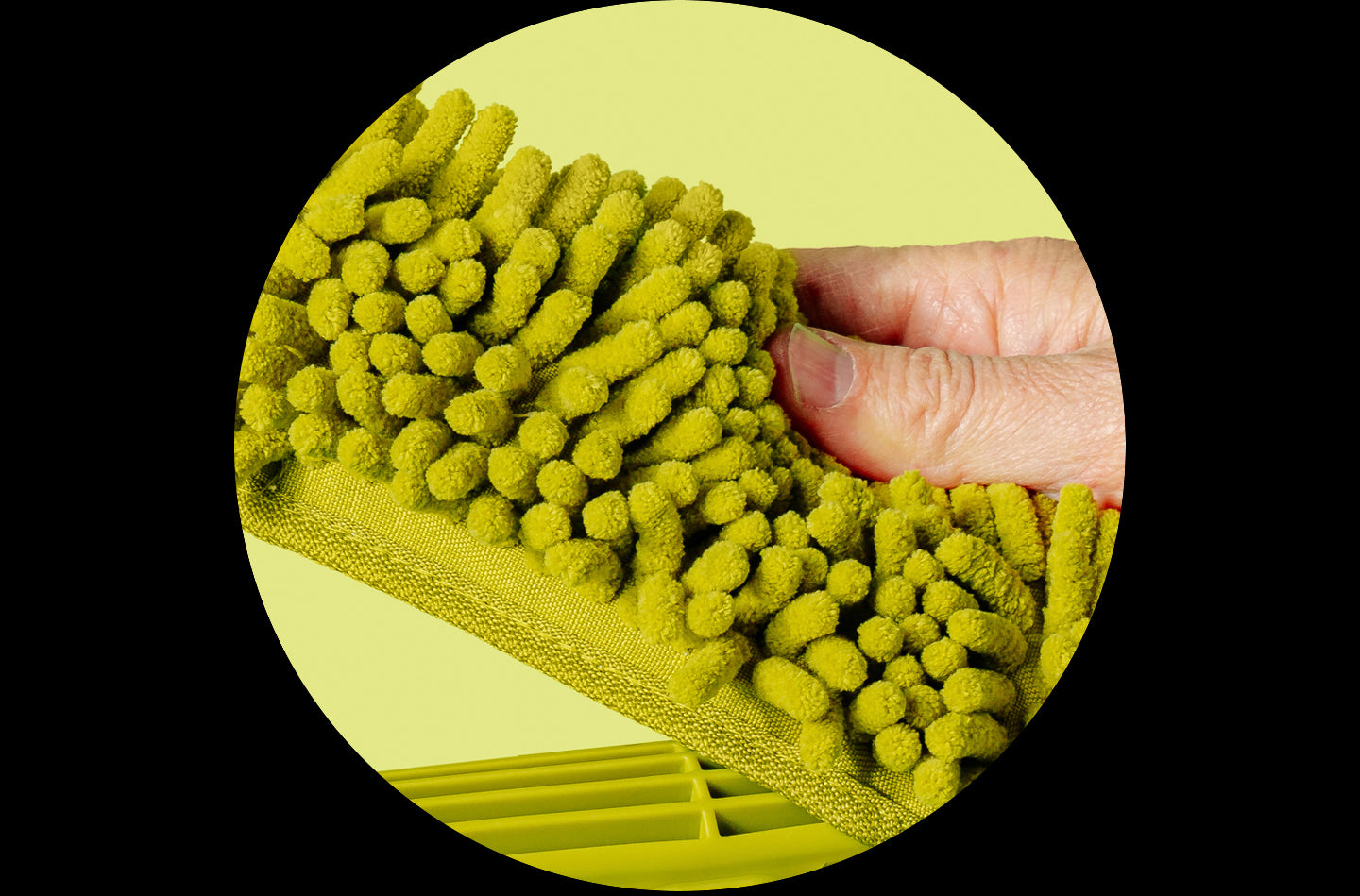 2
Removable and Washable FlexFan Cloth
Easily remove the chenille microfiber dusting cloth to wash by hand or gentle in a washing machine to ensure the cloth stays clean and ready for the next use.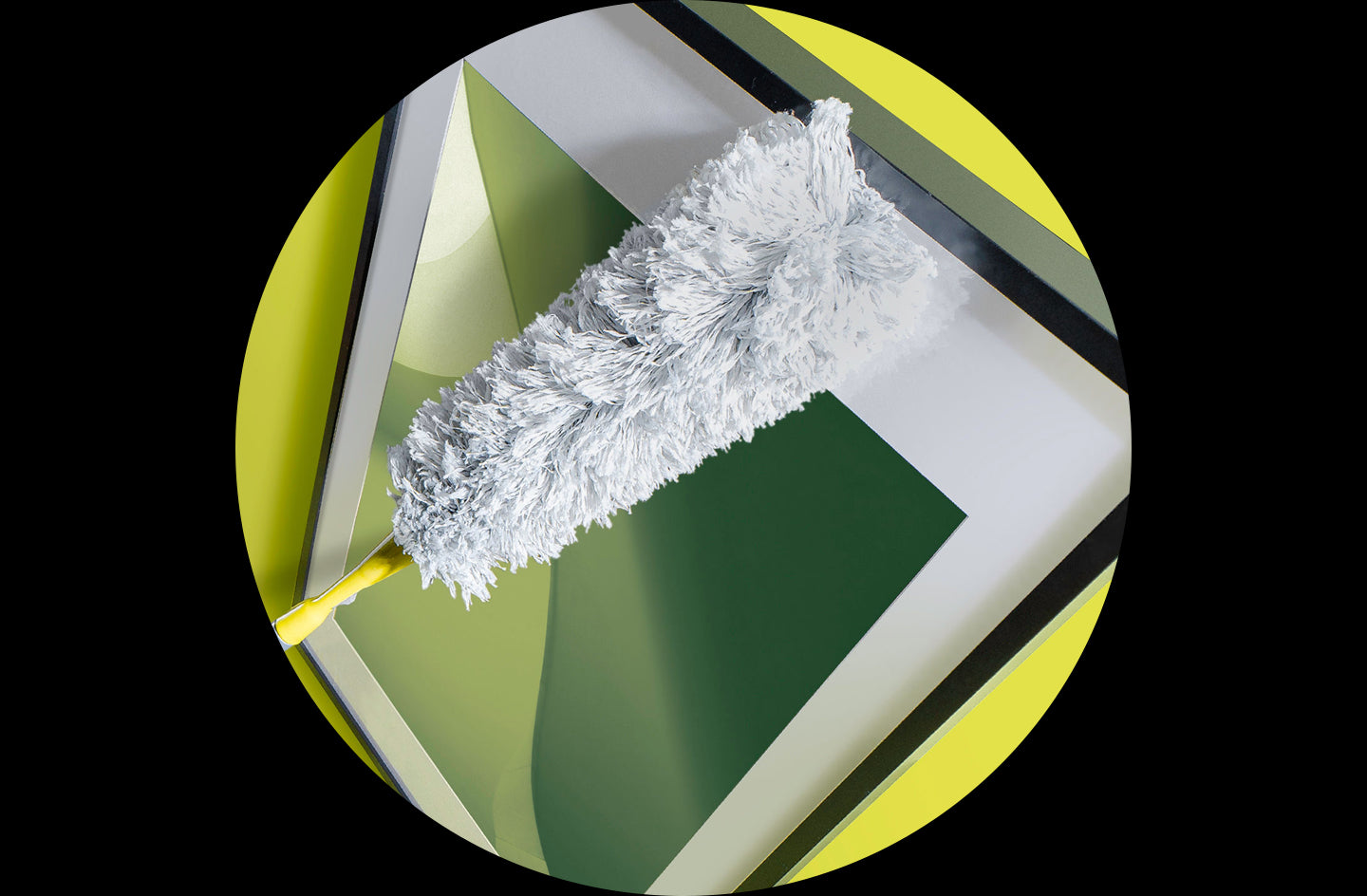 3
Protect Delicate Surfaces
Attract and attack dust particles utilizing Grip 'n' Clean scratch-free microfiber technology ensuring maximum dust particle uptake while protecting the dusting surface from scratches.
Dusting like a pro.
Dust forms throughout the home and ends up in hard-to-reach places. Because of all the nooks and crannies a home can have, the chore of dusting becomes that much more difficult to accomplish.

Some dusting requires climbing on ladders. But through shifting surfaces or unsteady ladders, homeowners expose themselves to injury whenever they start climbing.

We offer a wide variety of dusting extension poles and duster attachments for extension poles. These tools streamline the job of cleaning those challenging areas and eliminate the need for ladders.

For the times you need to clean fan blades and shelving or sweep debris off windows, the DocaPole Dusting Kit provides fast results without any risk to your safety.